STATISTICS AND LABORATORY DATA ANALYSIS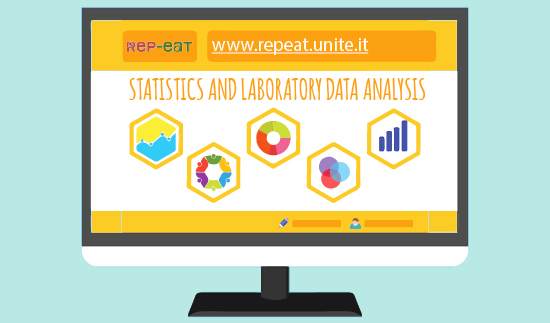 ECTS
5
Instructor:
Prof. BERNABO'
Type of course:
Transversal Skills
Class dates:
September 18-19-20-25-26 2017
h 9.30-17.30
Venue:
UNITE
COURSE OBJECTIVES

The course will allow ESRs to become familiar with the main funding programme for reasearch in Europe. Nearly 90 Billion Euros to be used to support research activities and research networks in a global perspective (not just EU).
MAIN CONTENTS

Probability: Definitions Calculation in operative conditions, Conditioned probability Descriptive statistic: Concept of distribution, Different kind of distributions, Normality tests Inferential statistic, Parametrical and non -parametrical tests for two samples or for more samples Concept of correlation and regression. Linear and non-linear regression, multiple regression. Introduction to multivariate techniques. Grouping, clustering.
Rep-Eat
H2020-MSCA-COFUND-2015
University of Teramo - Via Renato Balzarini 1
64100 - Teramo (TE) - Italy

REP_EAT MSCA Co-funding of regional, national and international programmes (COFUND) HORIZON 2020" – Grant Agreement N. 713714.CUP: C47B16000360007